Inkaholics Brentwood Tattoo & Piercing Shop
welcomes you to our newly refurbished studio, your go-to destination for exceptional tattoo and piercing experiences. As one of the premier tattoo shops in Brentwood and Essex, we take pride in transforming your skin into a canvas that tells the story of your passions. Our talented tattoo artists and professional piercers are a creative bunch, boasting extensive experience in bringing your visions to life.
At our tattoo shop in Brentwood, we offer a diverse range of artistic styles to cater to your preferences. Whether you're drawn to classic black and grey tattoos, vibrant and colorful masterpieces, or intricate body piercings, Brentwood Inkaholics has the expertise to fulfill your desires.
Please contact us online to book an appointment.
As your trusted tattoo shop in Essex, we understand that each person is unique, and so are their stories. That's why we specialize in crafting tattoos and piercings that are truly one-of-a-kind, just like you. Our commitment is to provide an unparalleled experience that goes beyond the ordinary.
If you're searching for a tattoo shop near you, look no further than Brentwood Inkaholics. Conveniently located in Brentwood, Essex, we're here to turn your body into a personalized masterpiece. Explore the world of distinctive and expertly crafted tattoos and piercings with us – where your individuality takes center stage.
Meet Stefan Dinu – Our Resident Tattoo Artist
One of the shining stars at Inkaholics is none other than Stefan Dinu, he has been leaving his mark on the tattoo world for years with his exceptional talent and artistic vision. His portfolio speaks volumes about his skills, and he's ready to collaborate with you to create a custom tattoo that's a true work of art.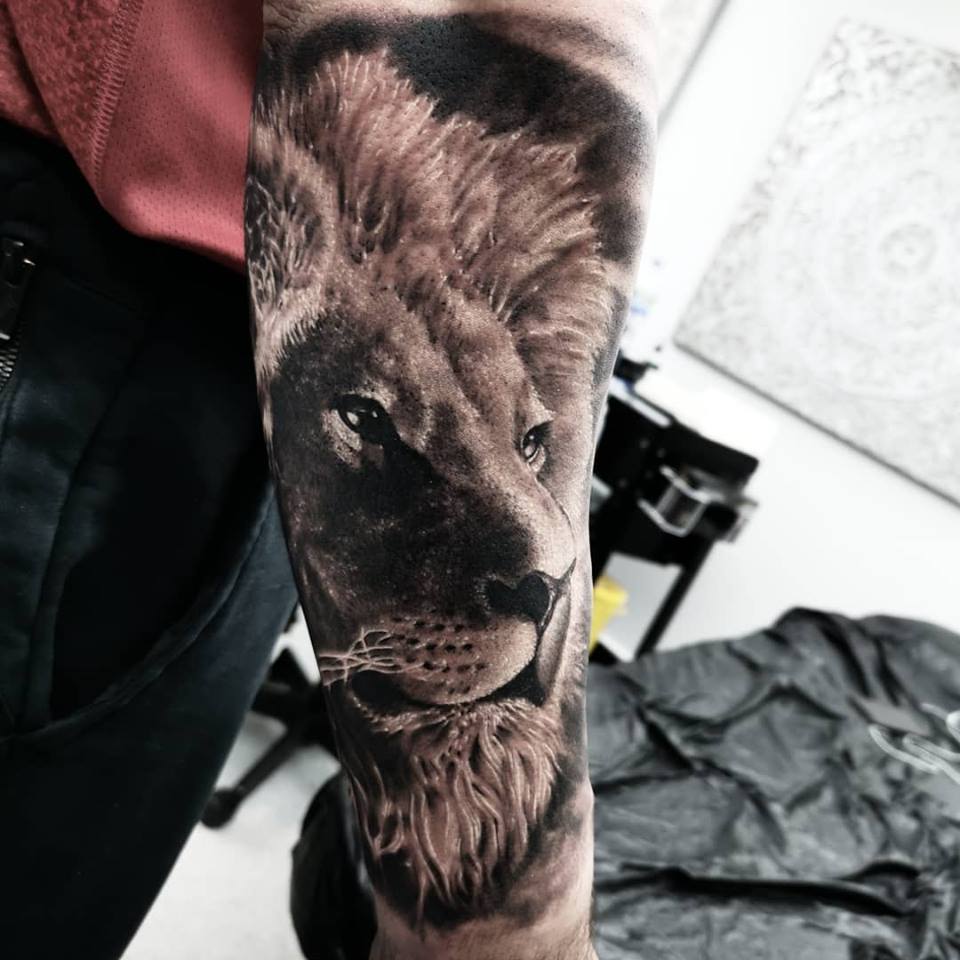 Stefan is taking bookings
for the Brentwood shop only
Stefan Dinu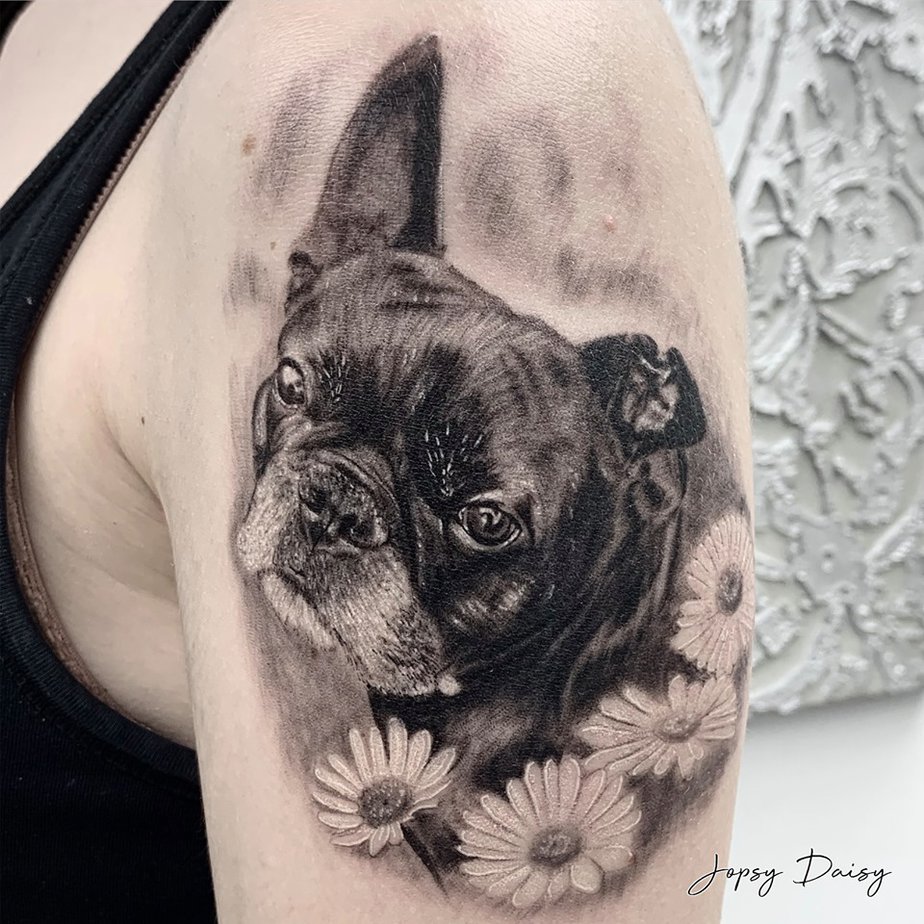 guest artist | limited times and spaces
Josefine Brorsson
Our Services: Tattoos, Piercings and more
Tattoo Shops in Brentwood: Got an idea in your head? Or maybe you need a little inspiration? Stefan and our other artists are ready to collaborate with you to create a custom tattoo that's all you.
Cover-Ups: We're experts at transforming old tattoos into something fresh and fantastic. Say goodbye to tattoo regrets … but only if it 100% feasible.
Piercing in Brentwood Essex:
Want a little extra bling? Our professional piercers are here to make it happen. From ears to noses, navels, and more, we've got your piercing needs covered.
Laser Tattoo Removal:
Unleash the magic of transformation with our Laser Tattoo Removal service! Say goodbye to the past and embrace a clean canvas as our cutting-edge laser technology works its wonders. Watch as unwanted ink fades away, leaving room for a fresh start. Our skilled technicians combine precision and care to ensure a virtually painless experience, helping you bid farewell to regrets and welcome a blank slate with confidence. Rediscover the freedom to rewrite your story at Inkaholics Brentwood – where every laser pulse marks the beginning of a new chapter.
Carbon Skin Rejuvenation:
Indulge in the radiance of renewal with our Laser Carbon Skin Rejuvenation! Unveil the secret to a luminous complexion as the power of laser technology and activated carbon synergize to revitalize your skin. It's not just a treatment; it's a journey to skin perfection. Experience the gentle exfoliation, tightened pores, and a youthful glow that comes to life with each session.
---
Ease of access
Easy access to Inkaholics Brentwood can be found from nearby towns such as Chelmsford, Romford, Billericay, Basildon, Shenfield, Chipping Ongar, Upminster, and Southend-on-Sea, turning us into your favourite Essex Tattoo Shop. Also Elizabeth Line is just around the corner which links all of London to Brentwood.
We also have one parking space at the back of the shop that can be pre booked when taking a full day session, alternatively Sainsbury's car park is just around the corner.
Pay £50 deposit
---
The deposit is refundable if you cancel at least 48 hour before your appointment.
Your appointment can only be rescheduled once, with an advance notice of 48 hours ore more.
How to book
---
To Initiate Contact: Begin the conversation with us by sending an email through the button below. When reaching out, provide as much information as possible, including:

Your preferred tattoo style.
Any specific artist you have in mind.
The desired size of your tattoo in centimeters or inches.
The precise location on your body.
Attach reference pictures if available.

Booking Process: Once you and one of our talented tattoo artists have settled on the appointment date, time, and pricing details, you can proceed to make a deposit. You can conveniently process your payment through the portal available on this page.If you believe your project is intricate and would like to discuss it in person, feel free to request a consultation within your initial email.
Why Choose Inkaholics Brentwood?
Our artists and piercers, including Stefan Dinu, are the real deal, with years of tattooing and piercing experience under their belts. They'll make your tattoo and piercing dreams a reality.
Clean and Safe Vibes.Your health and safety are super important to us. Our studio is a clean, safe haven, and we're sticklers for hygiene and safety protocols.
Uniquely Yours. We're all about creating tattoos and piercings that are as unique as you are.
Friendly Hangout. Our studio is chill, and our team is super friendly. We want you to feel relaxed and enjoy every moment of the tattoo and piercing process.
Always Learning. We stay on top of the latest trends and techniques to keep your tattoo and piercing experience fresh and exciting.
Stay in the loop with Inkaholics Brentwood on social media.
Check out Stefan Dinu's portfolio, get the scoop on the latest happenings, and discover some ink and piercing inspiration.
---
Looking for even more ways to express yourself through body art? We also offer:
Body Jewelry: After your piercing, you'll want to flaunt some stylish jewelry, right? We've got an array of trendy body jewelry to choose from.
Tattoo Aftercare: Wondering how to keep your new tattoo looking fresh? We'll provide you with all the tips and products you need for proper tattoo aftercare.
Brentwood Inkaholics – where ink, bling, and artistic mastery meet individuality. We're here to turn your ideas into awesome tattoos and piercings, right here in Essex. Can't wait to meet you and be a part of your tattoo and piercing journey.
See you soon!
Contact Us
Ready to add some ink or bling to your life? Swing by Inkaholics Brentwood, pop in to chat with our cool team,
ask questions, and book your next tattoo, piercing, or both!
Got questions or itching to book your appointment or consultation with Stefan Dinu or one of our other talented artists?
We're just a call or an email away. Let's make your tattoo and piercing dreams a reality!
Address: 4 Ongar road,
Brentwood,Essex, CM15 9AX, U.K.
(former Penny Black Tattoo Shop)
Monday to Saturday 10:00 am – 06:00 pm
Phone: 01277761775
Email: brentwood@inkaholics.co.uk
All rights reserved to Inkaholics Limited 2023