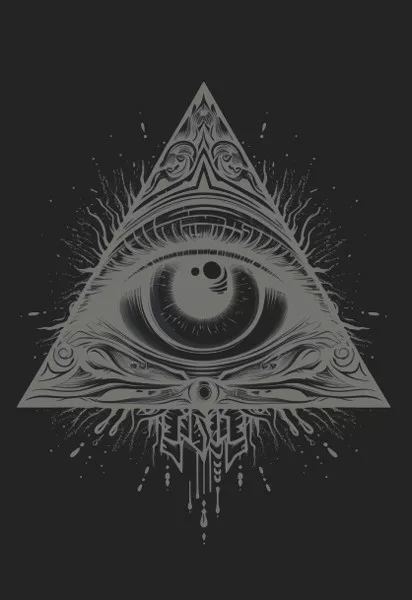 Tattoo shop London Inkaholics is one of the best tattoo shops in London, offering a wide range of tattoo styles like photorealism, colour tattoos, and linework tattoos. Their team of talented tattoo artists is considered among the best in London, creating exceptional designs and unique pieces for each and every client. We believe that a tattoo is a personal expression of individuality and strive to provide the best possible experience for our customers. Whether you're looking for your first tattoo or adding to your collection, our skilled tattoo artists will work with you to bring your vision to life. Inkaholics is the perfect choice for anyone seeking the best tattoo shop in London.
---
ENQUIRE NOW
We will get back to you in 24 hours!
---
We distinguish ourselves from other tattoo parlours in London with our dedication to quality and attention to detail, making us a top choice for those looking for a tattoo experience that is truly exceptional. Send your enquiry right away if you're seeking a top tattoo artist and one of London's most renowned tattoo parlours.
---
Artists at Tattoo Shop London Inkaholics
---
Inkaholics is recognised as one of the best tattoo shops in London and for its experienced and talented artists, including senior artist Stefan Dinu, who has over 20 years of tattooing experience across Europe and the UK. The tattoo shop specialises in black and grey tattoos, photorealism, colour tattoos, and linework tattoos, and has been awarded 4 out of 4 stars by the local council in partnership with the Tattoo Hygiene Rating Scheme, making it one of the best tattoo shops in London. The high standards and commitment to customer satisfaction have made Inkholics the first choice for those seeking the best tattoo artist in London. Whether you're interested in black and grey tattoos, photorealism, colour tattoos, or linework tattoos, the team at Inkaholics is ready to exceed your expectations.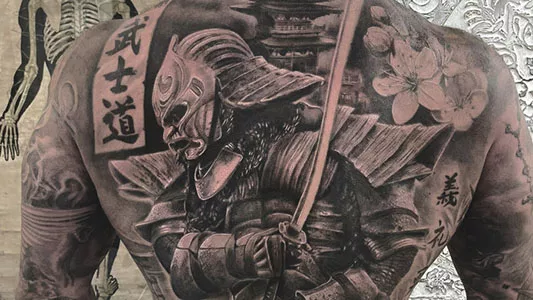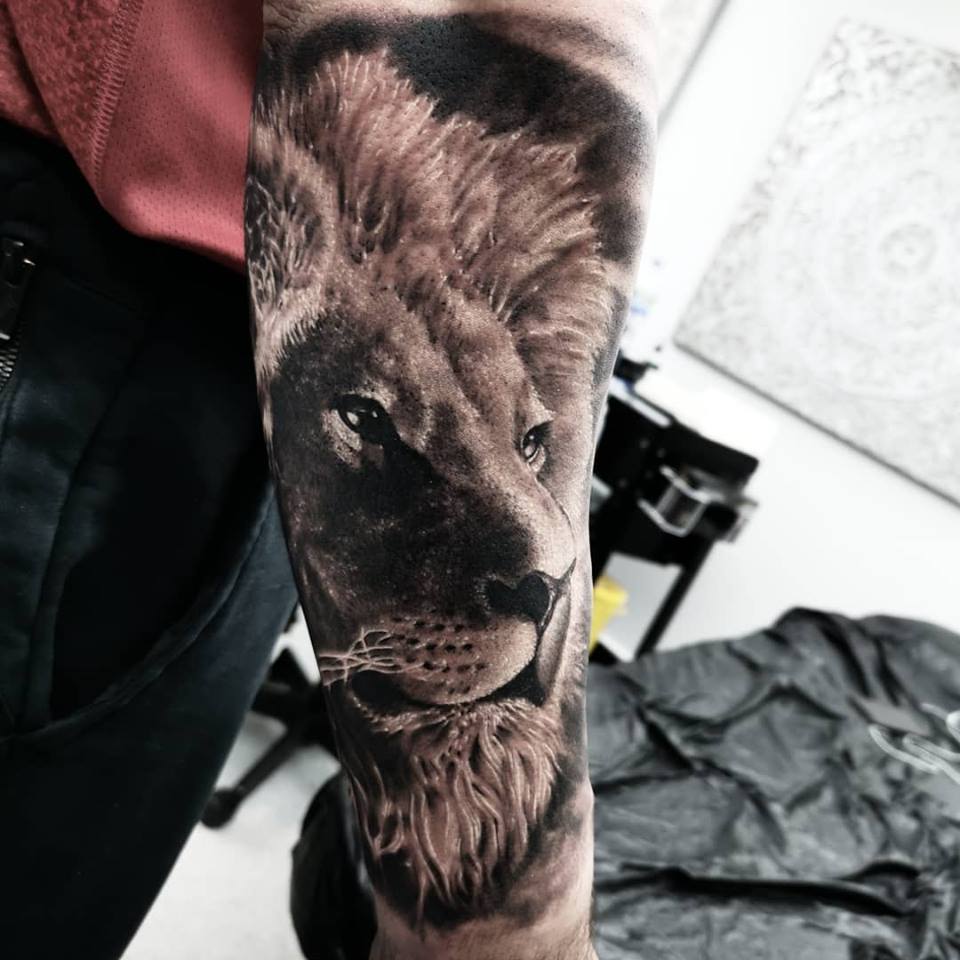 Stefan is taking bookings
for the Brentwood shop only
Stefan Dinu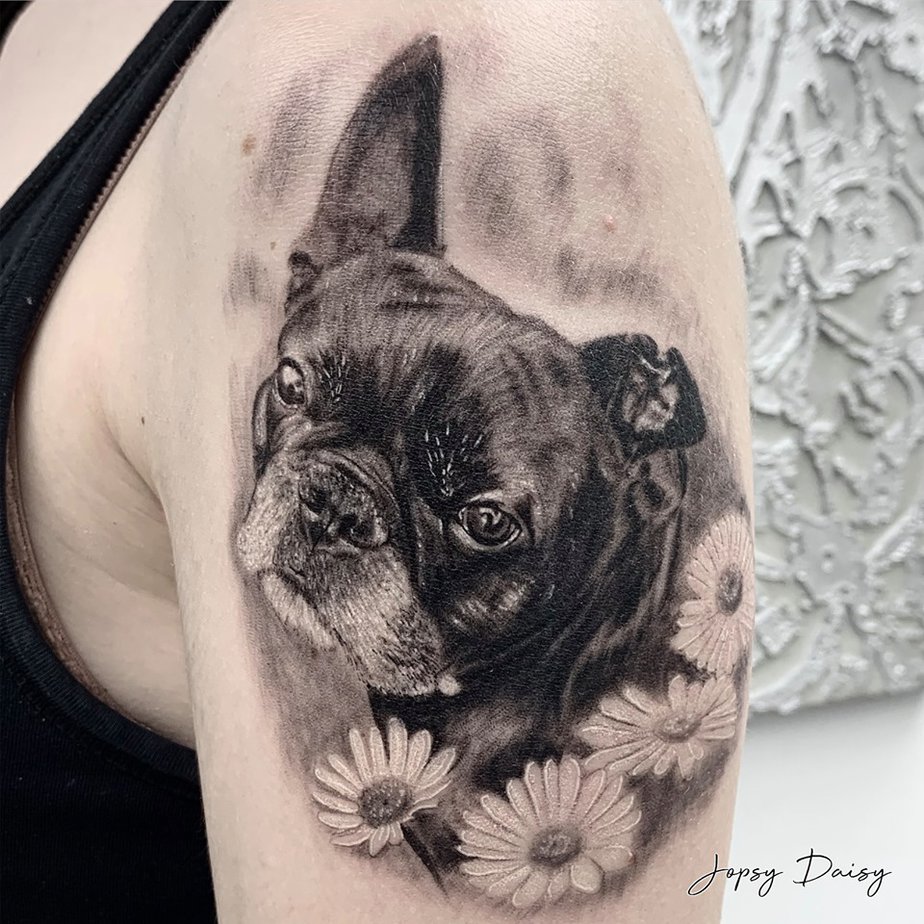 guest artist | limited times and spaces
Josefine Brorsson
---
Info and F.A.Q
-At the London shop we don't do any piercings at all, we only do tattoos.
-We don't do tattoos on the neck, face, lips, hands and fingers.
-We don't tattoo under 18 years old, even if you have parental consent.
-We take walk-ins, but if you need to just speak with us face to face you will need to book a consultation.
-You are looking at around 1 week waiting time for larger tattoos so please be patient .
-For walk-in tattoos, we would recommend you to call 020 3633 2879 and check our availability for the day.
-Minimum Charge is £100.
-You will be asked for a deposit and a photo I.D. to prove your age.
---
Inkaholics a Tattoo Shop in London
Subscribe to our newsletter to get offers
and discounts in our London Tattoo Shops
---
The Best Tattoo Shop in London
Outstanding Quality
We are committed to helping you get the ideal tattoo, and with our staff of talented and experienced tattoo artists, we can ensure the highest standards of quality and a one-of-a-kind world class experience. 

Excellent Service
We work hard to deliver unmatched customer service and go above and beyond to make sure you have a fantastic and unforgettable experience. At Inkaholics, we go above and beyond to ensure that every need is met, from our kind personnel to our meticulous attention to detail.

A clean and safe environment
Our business complies with all safety guidelines and hygienic requirements, guaranteeing your safety while you're there. For a tattoo that is both safe and beautiful, our artists exclusively use materials of the highest quality that go by all EU and UK standards.

Reasonable Pricing
At Inkaholics, we recognise that tattoos are an investment and provide our services at reasonable rates so that everyone may enjoy a fantastic work of art without going over budget.


---
Why our customers think we are one of the best tattoo shops in London …
]
We are now rated the number one tattoo studio in London by Wunderlustlondon.co.uk and TattooLondon.co.uk

Kitty Dark:
"I had been searching for a new tattoo artist after my previous one retired, and I stumbled upon Stefan at Inkaholics, one of the best tattoo shops in East London. I brought in a custom design I had drawn, and he polished it up to perfection. Not only is Stefan an exceptional artist with a friendly and great attitude, but he made sure I was 100% comfortable with the final design. I couldn't be happier with my design, and I will definitely be returning for more in the future. Thanks again, Stefan! Kym."
Stefan Smith:
"Of of all the tattoo studios in London and even Thailand, Inkaholics is now my favourite. Stefan Dinu is one of the really accomplished tattoo artists who pays special attention to detail to make sure you are happy with every aspect of your tattoo. You need look no further than Inkaholics if you want the best tattoo experience. You won't be let down!"
Jessica Webb:
"Stefan at Inkaholics is simply amazing! He transformed my previous, poorly done tattoos into something beautiful. The studio itself is sterile and serves great coffee, and it has three talented artists. I highly recommend Inkaholics for anyone looking for high-quality, great-value tattoos. I will definitely be returning for more work by Stefan."
Tonny Fuller:
"I recently got my first tattoo at Inkaholics, and I couldn't be happier. Stefan took my ideas and transformed them into something even better. He is experienced and knowledgeable, and he made sure I was comfortable throughout the entire process. The studio is also extremely clean. I will definitely be returning for future tattoos. Thank you, Stefan!"
Joel Bailey:
"I have been a regular at Inkaholics for years, with Isaac Branco as my artist the entire time. He is a true artist and a great person, always taking your ideas and making them even better. Out of all the tattoo shops near me, I would only choose Inkaholics. The studio and its artists create a welcoming and comfortable atmosphere, with each artist bringing their own unique style. Thank you, Isaac and Inkaholics!"
Cristian Popescu:
"The best place to get tattooed in London is Inkaholics. I've already gotten three tattoos from this place, and I'll be coming back for more. highly suggestable"
Mel Vino:
"Years ago, I decided to get a tattoo, and I eventually scheduled a consultation with Isaac at Inkaholics, one of London's top tattoo parlours. I couldn't be more pleased with the outcome, and I heartily endorse Inkaholics to anybody searching for tattoos of the highest calibre. Many thanks, Isaac!"

Andrew Burns
"When it comes to getting a new tattoo, the search for the right tattoo artist can be challenging, especially in a city like London with so many tattoo shops near me to choose from. But I was lucky enough to find Inkaholics, one of the best tattoo studios in London. From the moment I walked in, I knew I had made the right choice.
The artist, Stefan, was incredibly skilled and talented. He took my custom design and turned it into a stunning black and grey tattoo, complete with photorealistic elements. I was amazed at the level of detail and accuracy in the final product. And not only was Stefan a talented artist, but he was also a great person with a fantastic attitude."
George Mann
"After years of looking for a tattoo shop in London, I started following Isaac's work. I booked an appointment with him, and honestly, I have absolutely no regrets. I finally got my first tattoo done with him and am completely in love with it. He put in so much detail and was attentive and creative with my ideas and desires, providing genuine advice on how to best make my ideas work. It wasn't just about financial gains but a genuine passion of his, which I really appreciated. Both he and his team are such genuine, compassionate, and kind hearted people with incredible talents. It was an overall very positive experience, and I would HIGHLY recommend them to anyone who wants a high-quality service. Thank you, Isaac!"

Amerie Negohosian
"Seriously the best experience I've ever had. After losing my beloved cat, I wanted to honour her memory with a tattoo. While researching artists in the area, I selected Stephan because of his portfolio, which clearly displays his amazing ability. After meeting him and his apprentice, Josephine, in person, I knew I'd made the right choice. In a highly professional consultation, Stephan was focused on giving me what I wanted. Josephine crafted two stunning options.
Spending the day with the crew was a lot of fun. They are a lively, warm group that makes you feel like family.
Thank you for everything; I couldn't be happier with the results."
---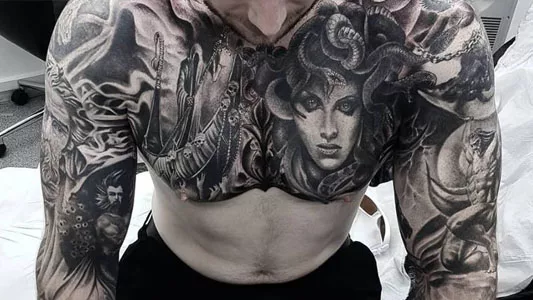 How to find a tattoo shop near me?
Click on the map to get direction to one of the best tattoo studio in East London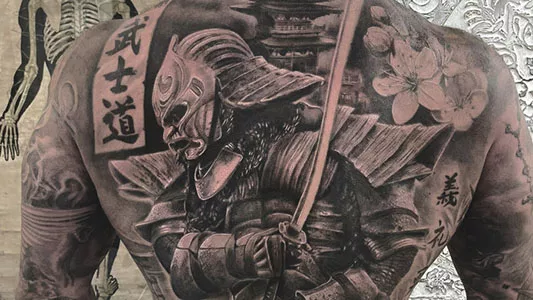 Hello cherished customer,

This is our chance to convey our sincere thanks for your steadfast support and devotion over the past 10 years. We are honoured to have shared in your tattoo adventures since it has been an amazing trip.

We recognise that tattoos are a unique way for people to show their personality, and we are grateful that you have decided to include us in your journey. We value your confidence in us and work hard to give each of our clients the finest experience we can. We want to be a part of many more of your tattoo experiences in the years to come and look forward to continuing to serve you. 

Thank you for making us your go to parlour, for your loyalty and support. It has been an absolute pleasure serving you, and we look forward to seeing you again soon.

Best wishes, Stefan, Isaac, Josefine and Elena
---
Ads: