London Inkaholics ® Tattoo Shop
---
London Inkaholics is a highly professional tattoo shop and a great place to get inked by some outstanding artists. The studio and the artists working here are fully qualified and licensed by the Tower Hamlets Environmental Health Team.
They all have vast experience in the tattoo industry, are extremely talented and enthusiastic about their job. Stefan Dinu is the owner of the shop and also one of the senior artists at Inkaholics. He's got 16 years experience in the field of tattooing, he worked in different studios all over Europe and U.K. In July 2016 our shop was the first tattoo studio in London to be awarded 4 stars out of 4 by a local council that is in partnership with Tattoo Hygiene Rating Scheme.
---
Customer Testimonials
Kitty Dark
"So I found this guy after looking for a while after my old artist retired, and wow. I took in a custom design that I'd drawn myself, he tidied it up for me and I now have an awesome tat exactly how I wanted it. Stefan is a very nice guy, his attitude is top notch, very friendly, his artwork exceptional. Thanks again Stefan you did a great job, and I shall be back soon. Kym."
Stefan Smith
"Inkaholics Is now my favourite tattoo studio. I've had tattoos in Camden and even Thailand and none have had more of an affect than this place. The artists are incredibly talented, they have exceptional attention to detail and will make sure that you are 100% comfortable with the design before you start. If you are not sure about where to go, or are in two minds, then just pop in and you will be immediately won over. Stefan Dinu is the most intelligent and exceptionally talented artist I have had the pleasure of crossing paths with, let alone having a tattoo by. I wouldn't want to go anywhere else or even have another tattoo without his opinion, again. If you do decide to go here, you will wonder why you didn't know about it before. There will come a day where everyone will be saying "I have a tattoo from London Inkaholics" don't miss your chance to say the same."
Jessica Webb
" Stefan is absolutely amazing, he has converted what was an embarrassing tattoo done by another tattooist on my left thigh into something amazing I couldn't be happier. The shop is sterile, serves great coffee and have three great artist, I recommend them highly to anyone who's thinking of getting a tattoo. They are great value for money as well I will add. I shall definitely be returning for more done by Stefan."
Cabillan Marimuthu
"London Inkaholics is truly the best in London!!! My artist was George, I had 2 sessions with him On 30 Nov & Dec 18 2018. He was simply marvelous. From the start he was very friendly and accommodating and he gave his creative and excellent advise as well.
My first session was a cover-up. Oh my god it turned out as though it was a brand new Tattoo. My friends and Wife were truly shocked with the outcome. It looked so so fabulous.exceeded our expectation by a million miles. My second session was a new tattoo with some cover up and last minute had some add-ons..George was so kind and friendly to accommodate the last minute additions, in fact he was Glad I asked. Totally professional and a very nice brother iv found in London👍
The other artists that I have met there are very very good and friendly as well. From my 2 whole days there, seeing them work on the artworks they look so professional,accommodating and they are just simply excellent. A big shout out to Stefan(the boss), Josephine and Isaac..Truly great & dedicated artists. The studio is also very very clean,brightly lit and the equipment and technology is wow state of the art stuff!!!
To me London Inkaholics is like a family. All the artists and my Brother George who is a very nice human being are family to me!! I'll definitely without a blink of hesitation recommend this Studio to anyone out there, be it ur from the other parts of the world just like me (Singapore) or London itself just come to Inkaholics you are in very safe hands. Finally if you are a first timer Please come here to get ur first tattoo, becoz the only regret I had is that I didn't get my first ink here.😊
I hope to be back in June to get inked by Disco George the truly fantastic and my favourite artist again. So keeping my fingers crossed. Can't wait to be inked here again. "
---
Tattoo Artists at London Inkaholics
Stefan Dinu
---
Josefine Brorsson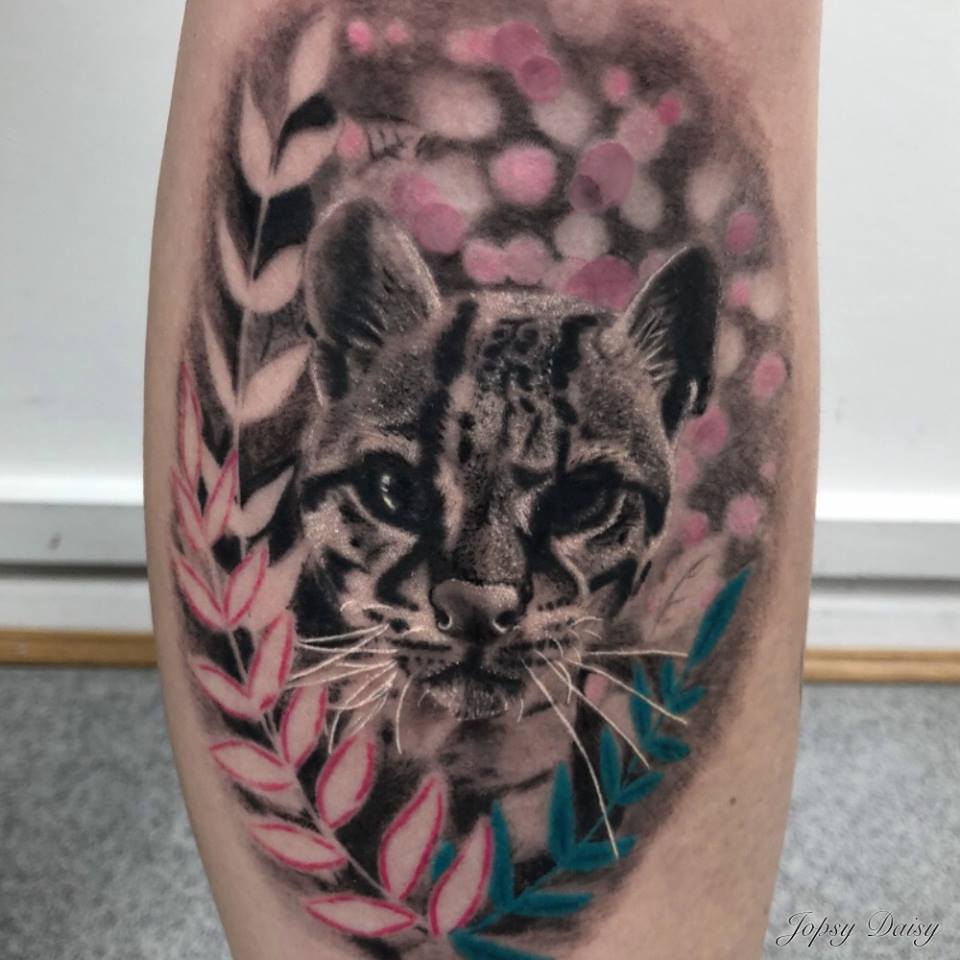 Isaac Branco
---
George Costache
---
London Inkaholics – Tattoo News
Something is wrong.

Instagram token error.